Dingtouch Provide Capacitive Touchscreen Solution
The capacitive touch screen replaces the mechanical buttons, and uses the human body electrostatic induction to realize the operation. The capacitive touch screen is a human-computer display interactive screen. And the glass panel of the display has also been replaced by today's touch screen. And capacitive touchscreen solution is suitable for major Widows, Android, Linux, IOS and other systems.
capacitive touch screen supports multi-touch and single-touch. This touch screen manufacturer will set parameters or programs for you according to your needs. There are also two solutions that customers need to support manual touch and stylus touch. For example, we have made a 21.5-inch industrial-grade capacitive touch screen before, which is the solution. It can support both finger touch screen and stylus touch screen.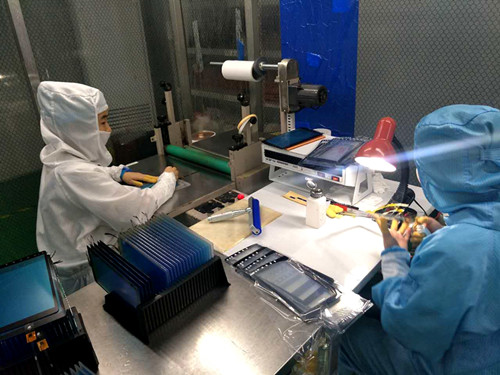 Dingtouch Provide Capacitive touchscreen Solution
So if you have customized needs for capacitive touch screen. Or the capacitive touch screen of the male model, our touch screen manufacturers can provide you. 10+ years of production experience can provide you with a suitable touch solution for you. Whether it is industrial or commercial, medical, military, smart home, etc. can be satisfied.

In conclusion, Dingtouch as a professional touch screen manufacturer with more than 10 years touch screen experience.We have many capacitive touch screen. Such as5 inch touch screen,7 inch touch screen,10.1inch touch screen,15 inch touch screen,15.6 inch touch screen,17 inch touch screen,18.5 inch touch screen,19 inch touch screen,21.5 inch touch screen,32 inch touch screen, However, we also welcome to customize your own touch screen . Contact our team today to learn what capacitive touch screen are best for our retail business needs. Contact us NOW! sales@szdingtouch.com