Will You Order More from Touch Screen Kiosks than A Person?
Will You Order More from Touch Screen Kiosks than A Person?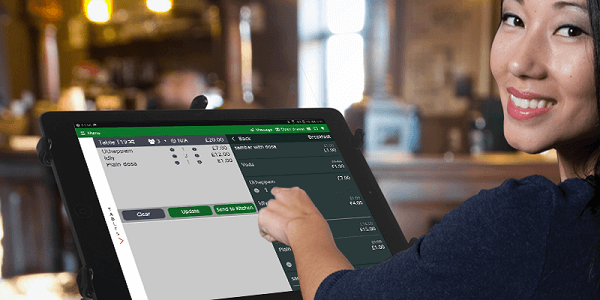 In the past, the more traditional way to order food was to line up and go directly to the counter to order,right?But, you think about whether the last time you went to a restaurant to order food was from a self-service touch screen kiosk?Yes, now many people will go to the self-service Touch screen kiosks. to see what you like to eat and place the order by themselves, and then the waiter will bring the fragrant food to you.If you look carefully, more and more of these self-service devices have been applied to our lives, and you can see their presence in many different industry sales.
Just like the well-known McDonald's, they have also published in the news that they will add self-service ordering touch screen kiosks in stores in the next two years. What's more, they have always been a leader in overseas business. Most of the reason is because they are more willing to try new ideas and want to apply high-tech ordering touch screen kiosks to their sales.
As for touch screen manufacturer.We are very willing to read these news.Because our touch screen to bring more benefit for their business,this reflects our value of in this touch screen industry.What is benefit for your business if add touch screen for kiosk?There have 3 reason for you:
1. Save time and more convenient
In the past, we needed to line up to order food, and when we were in line, it might take some time to see what we needed to eat. This resulted in a very long ordering time. If it was a peak meal time, you will take longer to wait. But if there have self-service touch screen kiosks, you can choose the food you want to eat on the self-service touch screen kiosks anytime and it also avoids the embarrassment to waiting for you to order for a long time. This will save consumers more time, and they will experience more convenience.
2. Save staff costs
Sometimes some bosses will have a headache because of the excessively high staff salary cost, but if you have a self-service ordering equipment, there were 5 waiters that order food before, but now they can become two, one instructs customers how to use the self-service ordering equipment , A manual ordering device, because sometimes some problems may still need to be handled manually. Does this save a lot of labor costs?
3. Attract more customers
Innovative sales model will attract more customers.Because people are curious about high-tech things. If you add self-service ordering touch screen kiosk, some people may want to experience how to order self-service food and enter your shop, which successfully attracts new customers for your business. And if people experience this sales model that can bring them more convenience, they may come here next time. This undoubtedly brings you a lot of potential business.What do you think? My answer is absolutely Yes.
So i believe most of the customers will order more on the touch screen kiosks than a person,right?As for touch screen manufacturer,we also have many customers use touch screen apply in their self-service touch screen kiosks.What we can provide for touch screen kiosk?
1. Customize any size you need
We can according to your requirements to customized the size ,dimension you need.We have same standard PCAP Touch screen.But each customer's case design is different, so we can customize the touch screen according to the size and specifications.If your requirements is not very detail, we also can provide you some solution to help you.
2. Add the Anti Glare and Anti Finger on the cover glass
We all know that there are many people operating on the self-service food ordering touch screen kiosk every day, and they will definitely leave a lot of fingerprints.So some customers will ask if the effect of reducing fingerprints can be done on the touch screen. Our answer is absolutely YES. And then do the Anti Finger on the cover glass can reduce fingerprints.What's more,if some touch screen kiosk is applied for outdoor application.We also suggest you do the Anti glare.Because the strong sunlight may cause the information one touch screen kiosk to be unclear.If AG is added, this problem can be avoided completely
3. Do touch screen support Gloves touch or Waterproof touch
We all know that in Europe and America, in winter, the temperature is very cold, and it may snow. This may require the self-service ordering touch screen kiosks to support these functional touches. Our touch screen fully supports gloves touch or waterproof touch.Generally we will choose ILITEK EETI solution to do it.So if you want these features, we can all achieve them. In this way, in a cold environment, customers do not need to take off their gloves, and they can directly operate the touch screen with their gloves.
If you want to know more our customized touch screen solution,please click here: CUSTOMIZED TOUCH SCREEN

Why choose Dingtouch?
As for professional touch screen manufacturer in China, which have over 10 years+ touch screen experiences.We can do 1.5-65" inch pcap touch screen, and highly welcome to customized your touch screen panel .However,We can give you suitable solution,high quality product ,stable supply and best service.We believe the best products can help you win more customer on the market, this is key points for every business.Just enter your project specifications, we will give you professional suggestion to meet to your project.Just take an action to contact with us: sales@szdingtouch.com