Why choose Dingtouch touch screen manufacturers?
Dingtouch touch screen manufacturer are one of the earliest well-known manufacturers involved in touch control industry in China. At present, our product applications have covered industrial computers, self-service terminals, industrial displays, touch all-in-one machines, etc. Has advanced display equipment production line and mature product processing technology. Product quality wins with stability.
2. Tailor-made touch screen solutions
However, we have always attached great importance to the study of market laws and customer needs. According to the characteristics of the industry, workshop production lines have been developed. Provide professional touch screen solutions for touch screen applications in many leading markets such as automated machine tools, monitoring systems, self-service vending machines, medical care, and food industries. At the same time, it provides customers with characteristic OEM/ODM customized services.
3. Dingtouch touch screen manufacturer is Strength factory
We have market competitiveness and differentiated and personalized product customization and consulting services. So allowing you to easily outperform the market and competitors.
4. Strong team
Diversified team structure, of which more than 50% are technical R&D personnel, including top structural engineers, board-level design engineers, and drive engineers in the field of touch screens.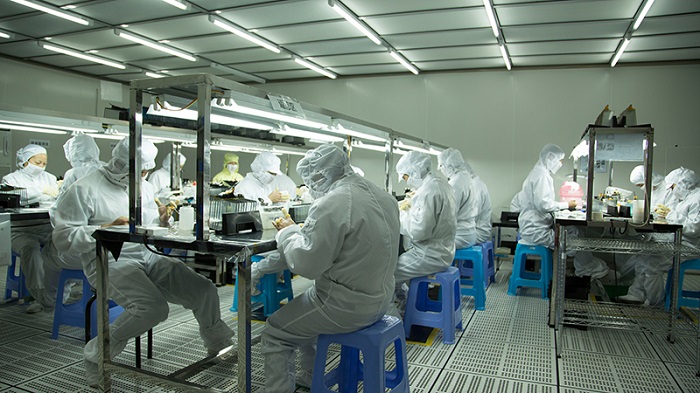 5. Customization ability
We have many years of experience in customizing touchscreens. So many customer will use touch screen products in industrial automation, self-service terminals, medical industry, and intelligent applications in the food industry, and there are also more in-depth studies.
6. Professional test
What's more. we will simulate the harsh production environment of the industrial environment. Each touch screen must be used for a long time against high temperature and harsh environments. Therefore, to ensure high quality, we will ship to customers.
Dingtouch Industrial Capacitive Touch Screen Manufacturer
In conclusion, Dingtouch as a professional touch screen manufacturer with more than 10 years touch screen experience.We have many capacitive touch screen. Such as5 inch touch screen,7 inch touch screen,10.1inch touch screen,15 inch touch screen,15.6 inch touch screen,17 inch touch screen,18.5 inch touch screen,19 inch touch screen,21.5 inch touch screen,32 inch touch screen, However, we also welcome to customize your own touch screen . Contact our team today to learn what capacitive touch screen are best for our retail business needs. Contact us NOW! sales@szdingtouch.com