How will be if there Built a Touch Screen Coffee Table ?
How will be if there Built a Touch Screen Coffee Table ?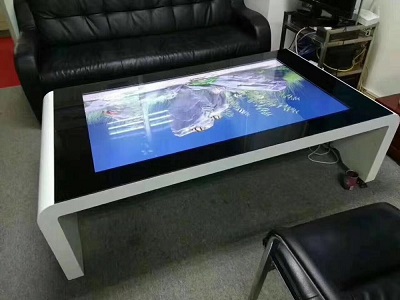 Are you bothered by your boring room? Have you ever wanted to add something personal to your room? So how will be if touch screen coffee table built in your room? What are the benefits?
Touch screen coffee table can be fun and suitable for everyone
If you want to add some personalized equipment to your place, then the touch screen coffee table is your best choice. It is especially suitable for entertainment activities, group discussions and other group activities. Especially for young children, it is a high-tech device that is very attractive to them, because they can play unlimited games on it. You can also play that kind of online games on different websites, or you can download games from online stores to play. This can also add some entertainment to your party, so that different people can quickly increase their feelings. Our touch screen can be applied to the touch screen coffee table, and it can also be compatible with Android, windows, and Linux systems, so the operation is very simple to use.
Can get different information on the touch screen coffee table
On the touch screen coffee table, you can watch the videos, pictures, graphics, text, or other information you want to find at any time. Various worksheets, data sheets or other work materials can be displayed on it at any time, which is convenient and intuitive. This saves us a lot of time, and you can find the information you want at any time. The touch screen coffee table can also be used in the classroom, and it is also an ideal choice for students to study. With the touch screen coffee table, students can combine textbooks and touch screen coffee tables to participate in learning information back and forth, and new media are also well integrated into the study, which will also increase the students' passion and interest in learning.
Install touch screen for your coffee table
If you have a specific table that you want to use as a touch screen coffee table, we can provide customized touch screen services according to your requirements. If you have any needs, please feel free to contact our customer service representatives. They are very friendly and are willing to help you at any time. When it comes to capacitive touch screens, Dingtouch touch screens are a good choice. We can provide various sizes, and customers can get them at affordable prices all year round. Choose Dingtouch for your touch screen coffee table system and make sure that your quality settings can last for several years.